I can't believe the last time I walked was on Friday or was it Thursday?! I did walk on Saturday, if you count trick or treating. But no pictures.
Anyway, walked today. Went back to
Historic Sanford
. As you can see, they haven't switched the Halloween decorations to Christmas decorations. But I'm sure that's coming soon.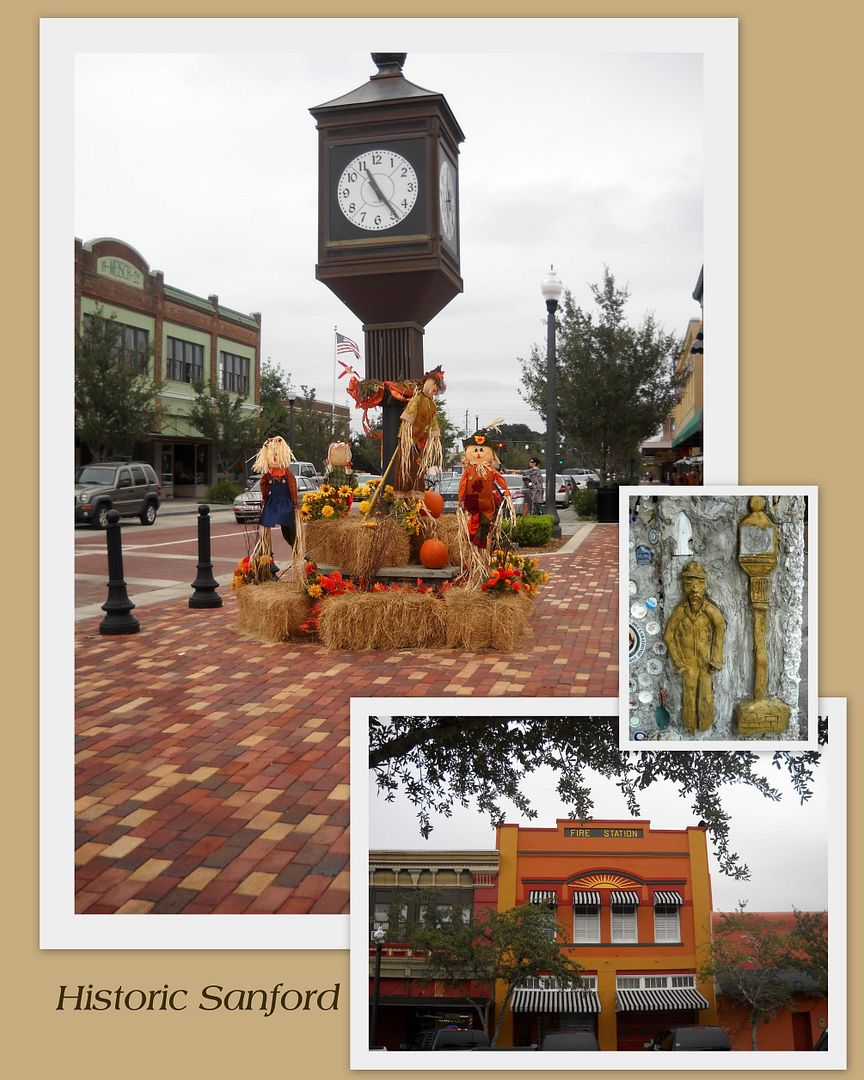 I passed by a gallery that I love. This gallery consists of artist studios. You can walk around, peek in the studios and watch the artists work. I noticed a sign in the window that said, "Artist studio space available" I had to go inside and inquire. I spoke to the gallery owner. She said the artist will be accepted by a jury. Although there is rent to pay(that's the scary part). I took an application...How I would love to do this. I think I would do paintings from my CF photos.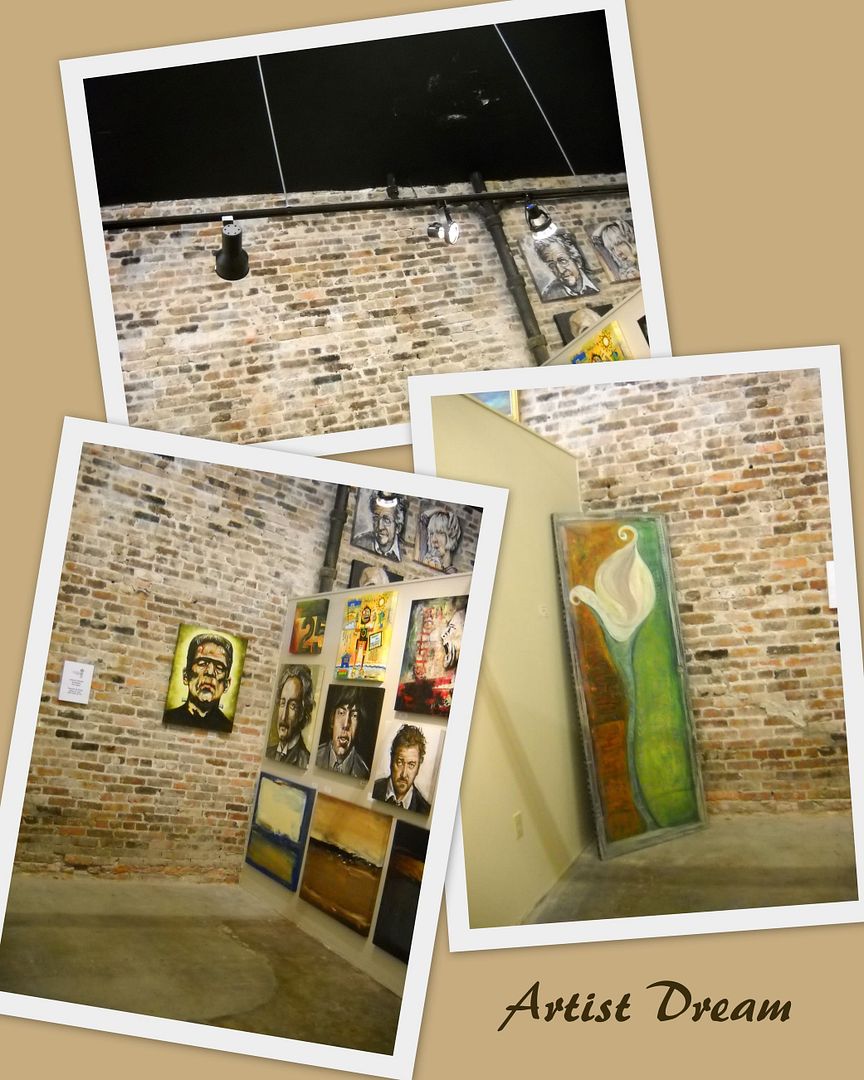 After I left the gallery, I had so much to sort through in my head, that I walked over to Lake Monroe to continue my walk. The weather was beautiful. The air was cool and the sky was gray. The water was choppy, much different from the
last time
I walked here.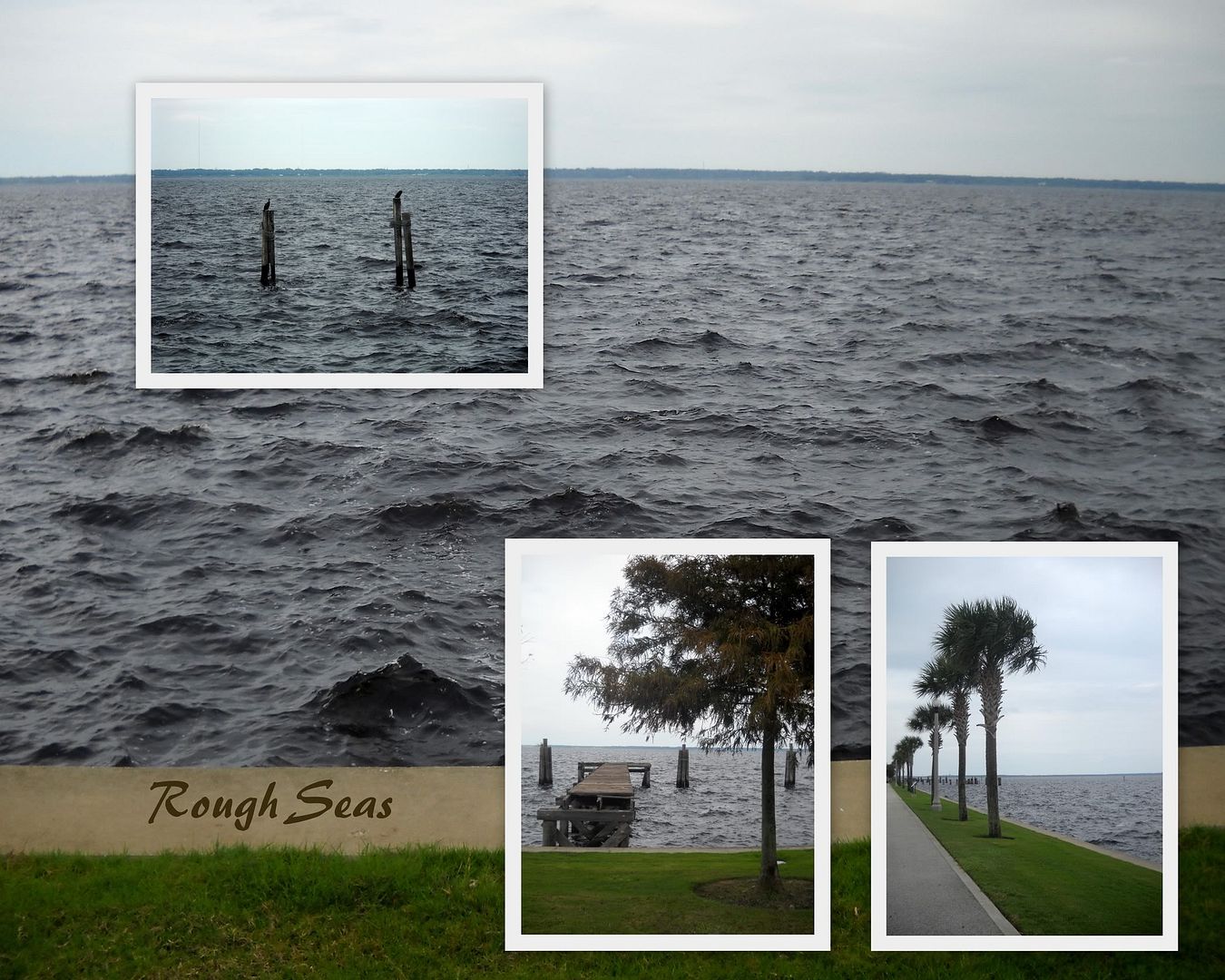 After that, I walked back to the town. As I approached the intersection, I came upon a very large witch (also left over from Halloween). It was a great subject for some pictures, so I started clicking away. A man from across the street was yelling something to me. I crossed the street to talk to him. He asked if I would take his picture. I did. He wanted me to bring him a copy of it. It was a very strange encounter.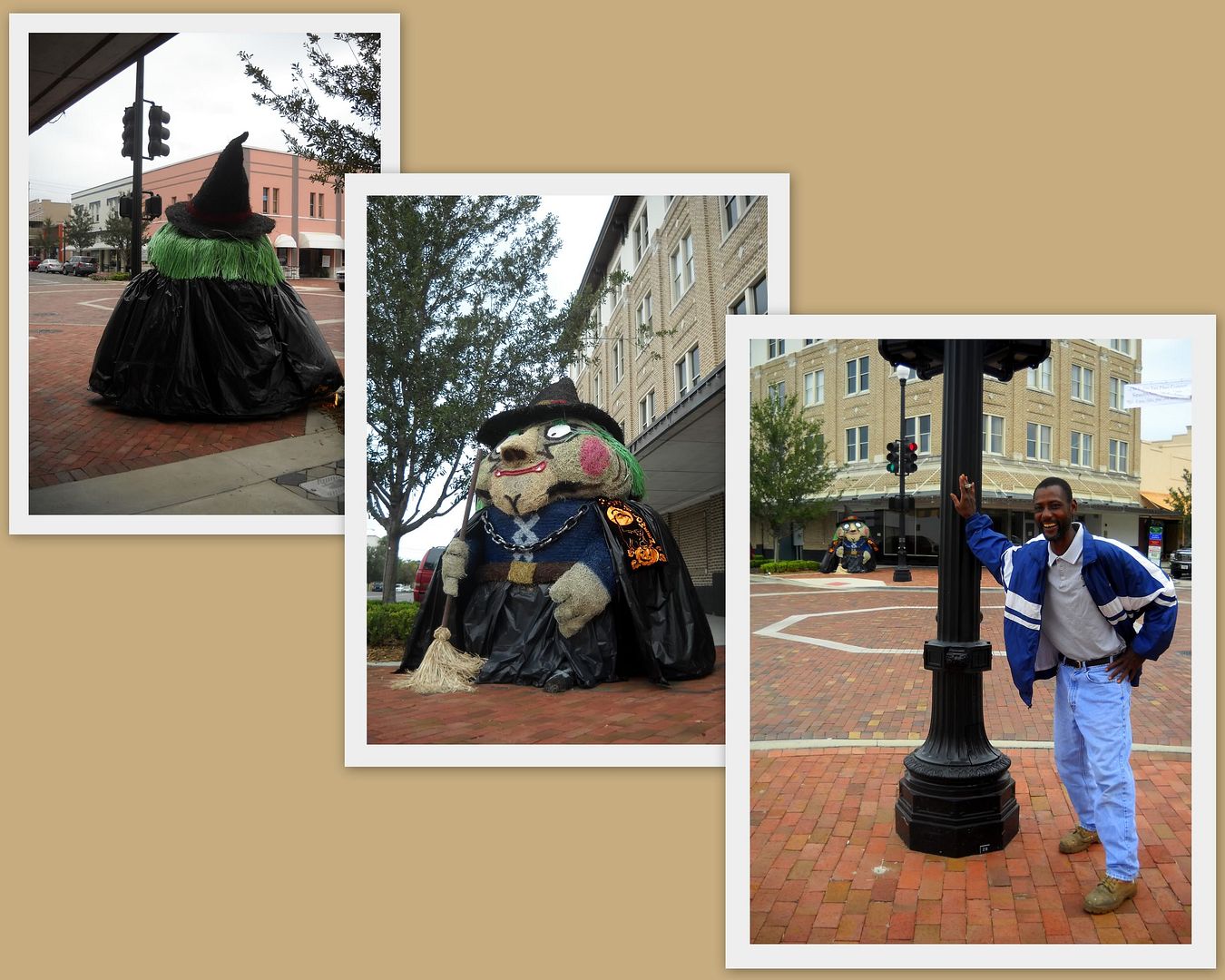 It was a good walk today.
I'm a little sad that we seem to have lost our team.:(
Hayley and I have been talking about changing the format of the site. We will write a post together soon, to let you know what we have come up with.
I hope everyone is doing well. We miss seeing your pictures.
Have a great night!