I wanted to give an update on my progress being creatively fit. I know Paula has been feeling a little lonely around here.I so much appreciate your posts! Even those who haven't been walking, clicking and connecting your support is always appreciated , as we all benefit from encouragement:)
I have been focusing my creativity with my fitness in a slightly different way recently. I have been working out at the gym 45-50 minutes M-F. I spend the first 30 minutes on the treadmill. My stamina has increased greatly since I started. My goal is not to add more time to my workout(because I don't have more time) but to intensify what I do in that amount of time.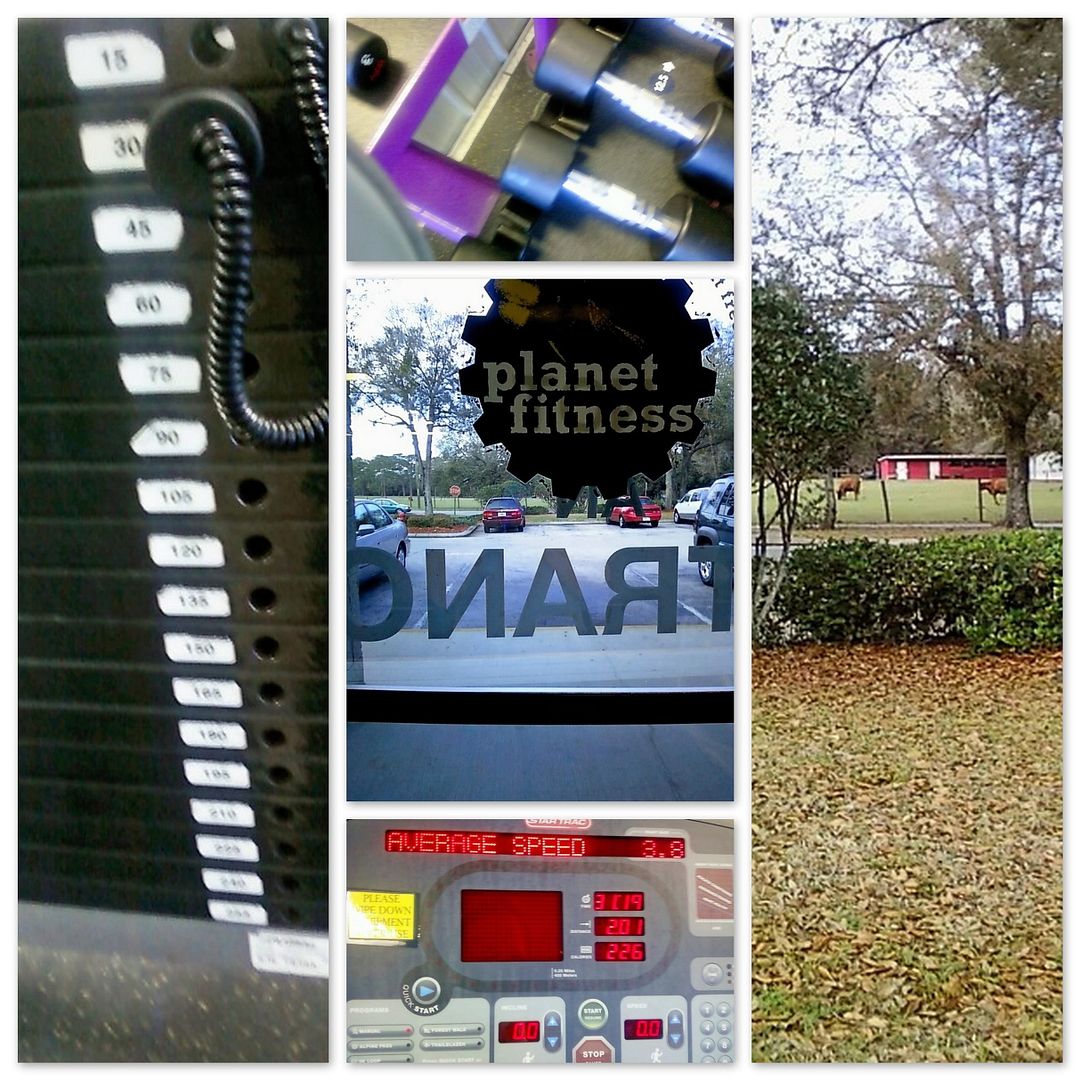 These pictures above were taken last week with my phone camera. As you can see, on the treadmill data I averaged 3.8 mph, burned 226 calories, and went 2. miles in 31 minutes. Today (no camera phone in hand) I went 30 minutes and burned 245 calories. I am burning more calories in the same amount of time because I have increased speed and incline.
I also do crunches every workout. In addition, I have added arm and leg exercises. This only added about 5-8 minutes to my workout. (MWF Legs M-lunges with dumb bells 3 sets of 12) , W out and inner thigh machine, F-front and back of thigh machine. Tues, shoulders and pecs Thurs, biceps and triceps. I make sure to stretch well everyday! This averages out to about a 45-50 minute workout. I try to keep weights a little on the lighter side, to do faster higher reps.
When I'm on the treadmill I watch tv (there are several in front of me) or think(lots of thinking time-my mind is always going).
I feel like I have become my own personal trainer. Designing your own workout intuitively (listening to your body and responding to what it needs) Is also a way of staying creatively fit!
I may be writing more about this topic on my other blog later when I have more time. Now it's time to apply all of this energy to my day!
Were you Creatively fit? Tell me about it!