Recruiting!!
Calling all walkers/photographers!

We want you...to be part of our team!

Join us in getting Creatively Fit in 2010! It's fun, easy and creative! Read all about it, above!
WALK- CLICK-CONNECT!
This Mosaic includes pictures of the many paths that I have walked, in 2009!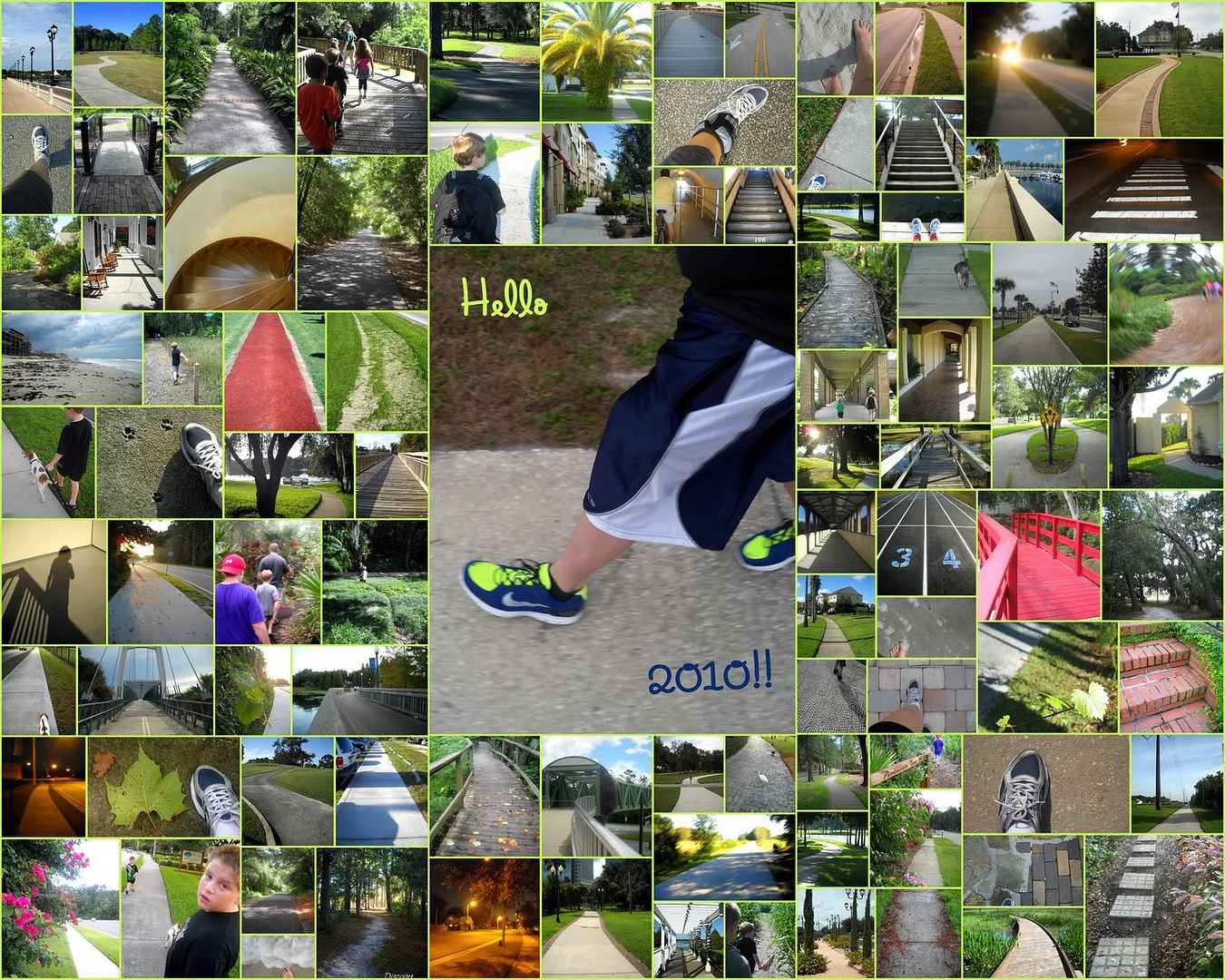 Your posts can be as simple or elaborate as you like. One picture, two or collages! Poems, paintings, short stories! It's all about getting away from the computer, getting some exercise and reporting back, creatively!

We will support you with comments and cheers!
Come join the fun!! We're waiting for you...
In the meantime, have a look around and see what others have posted in 2009!
Happy Walking 2010!!
Outdoor walking may be a little hard for those of you experiencing a harsh winter but there are also great indoor places to walk and click i.e. Malls, Museums, Super Stores...:)!
Spread the word!!