Well, I'm trying to get fit again. I headed to the gym today, after dropping my son off at school.
How to be creatively fit at the gym? Well, today I started by going on the treadmill. 30 minutes, 2 miles, 200 calories burned. It's a start. Tomorrow I hope to do the treadmill again and add a few free weight exercises. That's the fit part. What to do about the creative part? I'm having camera issues so no pictures. And I think people might be a bit uncomfortable with me snapping pictures at the gym.
So.... here is a picture that I took of the outside of my gym during another Creatively fit walk. And here is my attempt at being creative with it.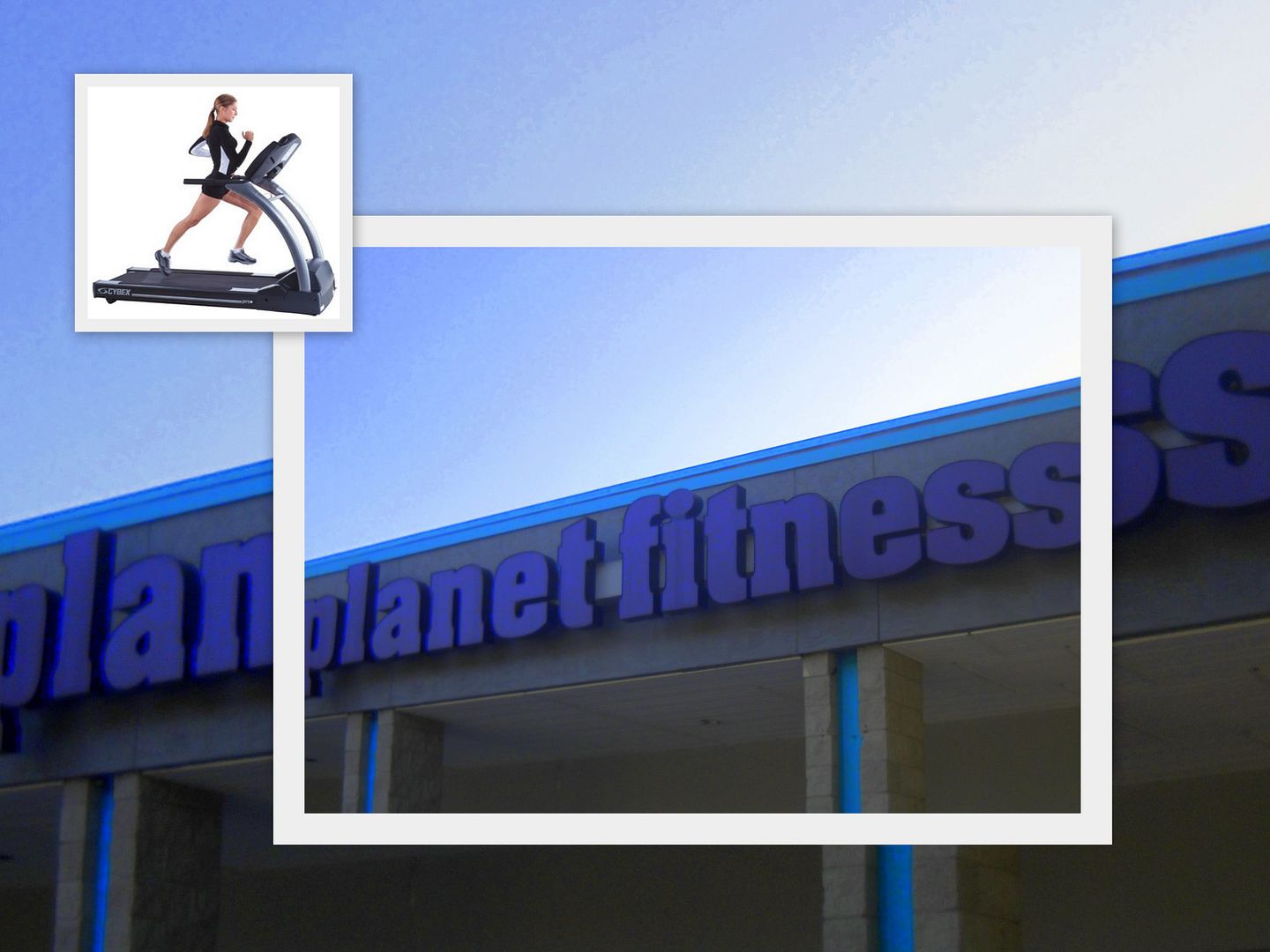 I did the collage in Picasa and added the animated sticker, and rotated the colors in photobucket.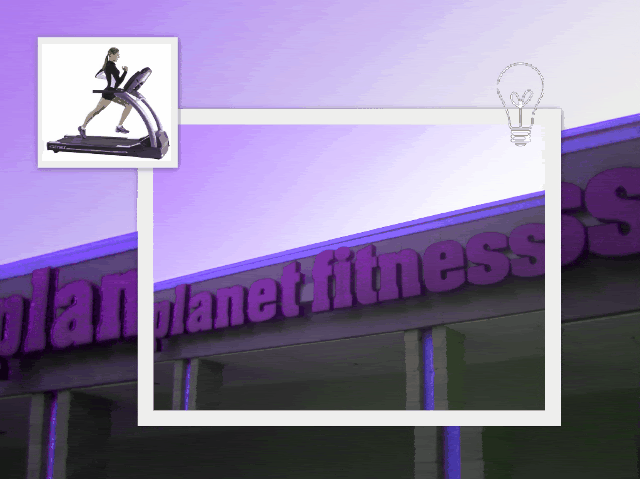 Here is another very creative use of
treadmills
. I wanted to embed it but it was disabled:(
Were you Fit today? Tell use about it Creatively!!:)