We finally got to walk this morning! It was cold for Florida! We walked briskly and I snapped a few pictures. The strange looking thing all wrapped up is a palm tree. This is winter in Florida. They are forecasting snow tomorrow!! Crazy!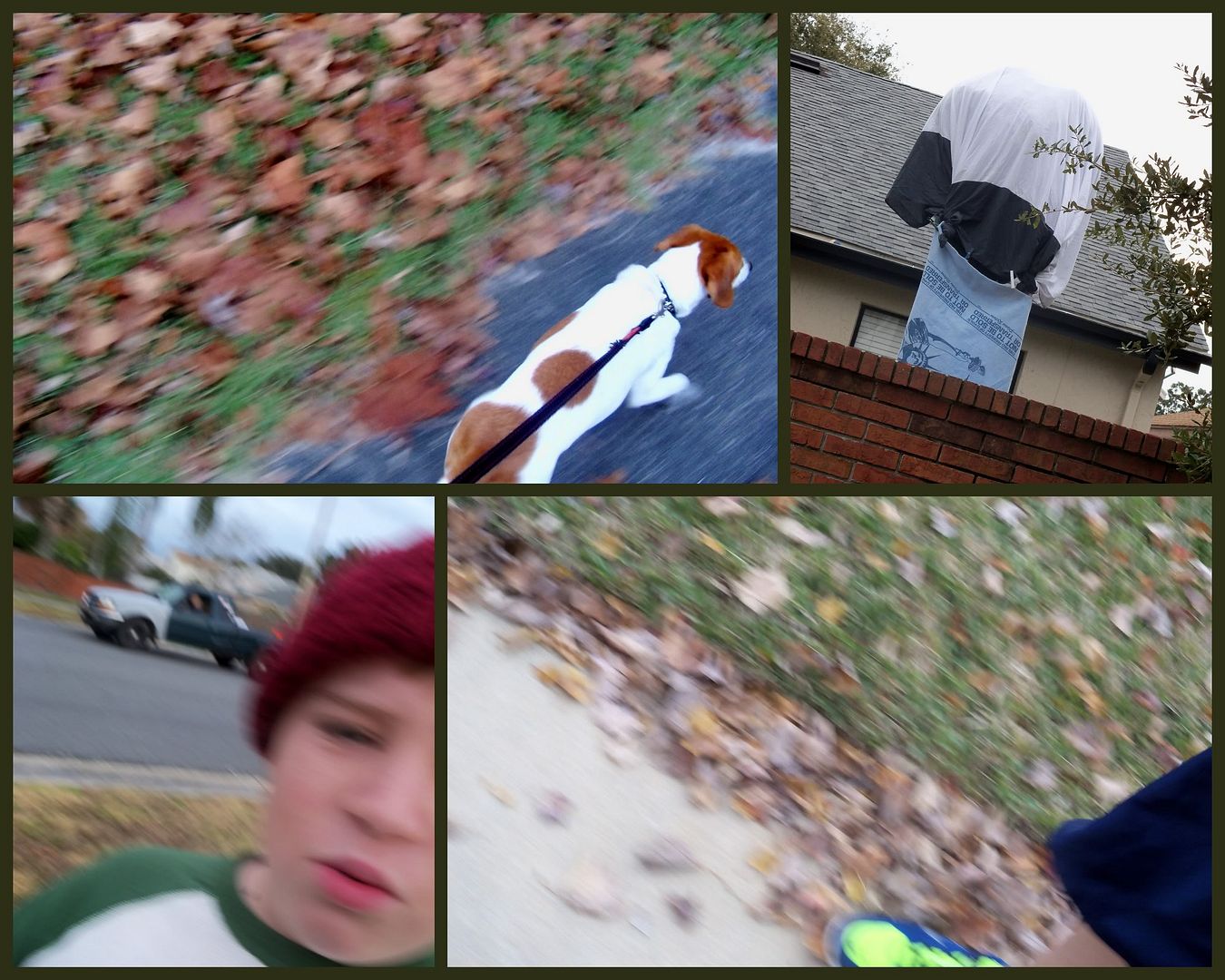 Here are a couple of details that grabbed my attention. I love the natural colors of the patina in the heart wind chime and the bright playful colors of the painted birdhouse. So different yet that seem to go well together:)
It feels good to get out in the fresh air! I'm so glad we walked today!